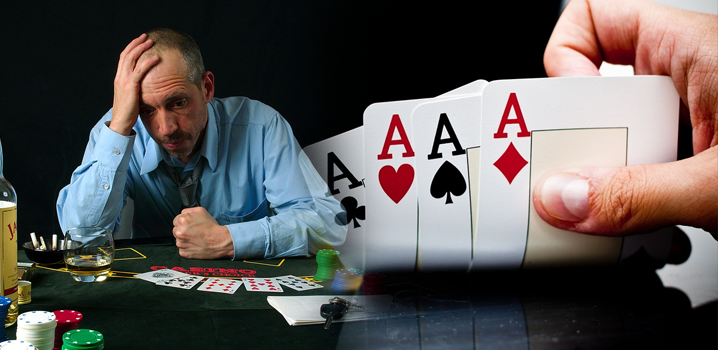 Poker books are a great way to improve your skills and improve your game at the tables. A book allows you to learn in a different way than you would on a website and requires a personal work that will undoubtedly be reflected in your game. All this with the advantage of being able to adapt learning at your own pace and retake concepts that have not been clear.
Although some argue that the knowledge gathered in the books is widely surpassed by current poker, the truth is that many poker and statistical principles are still fully in force, and have them all gathered in a good book that we can consult whenever we have any doubt, it will surely help us to be better players.
Hundreds of poker books have been written, but which ones are really worth it? We have selected for you 7 absolutely essential books and that will surely help you to make that level jump that you are looking for. We have separated them in recreational, medium, advanced and psychological levels, so that you can easily choose the one that suits you best.
Remember that these types of games can be an excellent way to lose stress while earning some money, check our website for more information!
1-Hold'em Poker, David Sklansky
This book starts you on concepts such as outs, pot odds, implicit probabilities, inverse implied probabilities, and other topics to be dealt with in the game. David Sklansky, one of the best poker players in the world, will teach you in these pages to think like a true professional, realising all the factors that you have to keep in mind in each situation before making a decision.
It addresses the general theories and concepts of poker applicable in virtually all situations and develops the thinking mechanisms of professional players that allow us to deepen their secrets. All this with a pleasant language and analysing the games step by step in both Texas Hold'em and seven-card stud or draw lowball.
2-Super System Deluxe, by Doyle Brunson
Considered the bible of poker, when it came to light in 1979 this book caused the irritation of many poker professionals, who saw how their strategies came to light and progressively lost effectiveness as others began to use them.
Although it is obvious that the poker world has evolved a lot in more than thirty years, and the strategies of the book are not valid, this book helps a deep understanding of the game itself, in addition to teaching us the principles of statistics and probabilities that every player It should have when faced with a poker hand, and they do remain in force today.
3-Hole Card Confessions, Owen Gaines
This book is defined as one of the best in terms of hand readings and player rankings in Texas Hold'em. Although many books contain information, Owen brings together in a treaty everything you need, to understand your opponents, hand reading and what keys you need to look for in order to decipher your game.
Written in a direct way, it stands out for its direct language and its application of the theory to numerous examples that will teach you to value your hand against that of your opponents. We recommend it for any beginner-middle level player, as it will help you advance by leaps and bounds.
4-Harrington on Hold'em, by Dan Harrington Vol. 1
It is considered the most influential book in the history of poker by a group of 56 professional players, which total 25 WSOP bracelets and more than $ 181 million in prizes, according to a survey conducted by 888.
Harrington teaches you to make more precise decisions, teaching you to analyse all the elements you have at your fingertips: the implied odds and those of the boat, type of game on the turn and the river, and the elements that can influence a hand, beyond our own letters.
The book manages, through examples and exercises, to guide the reader in a complete analysis of the hands until the reader almost feels that he makes the decision with Harrington.
5-Every Hand Revealed, by Gus Hansen
Gus Hansen, one of the players that most revolutionised the poker circuit and with three World Poker Tour titles behind him, describes and analyses in this book all the hands that led him to win the 2007 Aussie Millions.
Unlike many other poker books, this is not a strategy book, but it allows you to enter the mind of a poker winner, and see how and why he makes some decisions or others in a tournament.
The "Great Dane" offers some very important reflections at the strategy level, such as the different games to be used according to high ante structures, whereby the lower the relationship between small blind and ante, the more money in the boat. Different from everything else and very enjoyable.
6-Professional No Limit Hold'em Vol. I, Matt Flynn, Sunny Metha and Ed Miller
Written by recognised players (Matt Flynn, Sunny Metha and Ed Miller), he approaches poker from a very practical perspective, delving into the basic pillars that a professional player must master: odds and outs; boat control (how much we have invested and if we should be willing to all-in); the "range-equity-maximise" process; and the SPR, or stack-to-pot-ratio.
The book also provides many examples of hands and situations of everything explained, all explained in an easy and pleasant way to read. Highly recommended for average players who want to make an important qualitative leap.
7-Applications of No-Limit Hold'em, by Matthew Janda
Possibly it is the best book with which to deepen concepts such as the popular GTO, (Game Theory Optimal or the perfect game against each opponent and in each hand) and the calculation of equities. The book also delves into a wide range of possible scenarios and mathematically explains the optimal moves in each case. Although it is a fairly dense book, which relies heavily on numbers and equations, it uses simple language and you will really see the effort rewarded, in a much more conscious game, since it will be you who handle the numbers.
Find a serious place such as https://funcasinomelbourne.com.au/ where you can feel comfortable and spend some time having fun and winning.