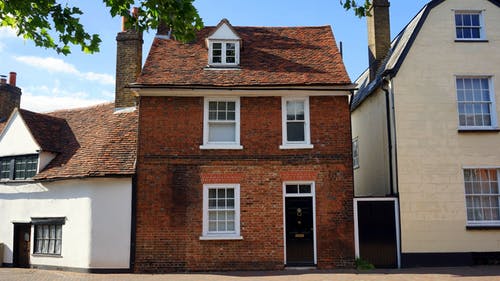 The future of our planet goes through greater sustainability. For this, the construction sector has also been launched. The objective is none other than to build ecological and environmentally friendly houses. If you want to have a sustainable home, these are the guidelines you should follow. Protect the health of yours and the environment around you with the following tips.
Get top products for your new sustainable design that will leave you with satisfaction and peace of mind knowing you worked along the best ones in the market, do not hesitate to contact Branson's Building Material. Free quote on installation!
Bioclimatic houses for greater sustainability
More and more people are worried about reducing the energy consumption of their homes. In this sense, it is important that we consider a very ecological concept such as that of bioclimatic houses. That is, a sustainable home capable of maintaining an adequate temperature inside only with the natural resources around it. How do you get this idea? Through:
A good orientation that allows optimum use of sunlight and solar heat.
Good insulation with which energy can be saved while avoiding the contamination of fossil sources as a fuel for heating and air conditioning.
Interior finishes made by natural materials such as ecological paints and varnishes.
These are the basic characteristics of what is known as bioclimatic house. But, if you also want to improve the sustainability of your home, pay attention to our advice.
Guidelines for achieving 100% sustainable housing
Although your home is not sustainable from its foundations, there are things you can improve to reduce energy consumption and, therefore, the care of nature. These are some of them:
Installation of solar panels and domestic wind turbines: these sources of ecological energy can be used not only to heat the house, but also their use is applied to power the appliances, thus allowing greater energy savings and, consequently, a less pollution
Automated systems: home automation is a technology that makes our lives more comfortable, safe and sustainable. The possibility of remotely programming the heating system, the switching off and on of lights, irrigation systems, etc. makes your home more sustainable.
Rainwater tanks: its installation allows the collection of rainwater for later use for cleaning and watering plants. Nowadays, its design has improved considerably, being able to find these deposits imitating stone walls, columns and even amphorae.
All these measures become much more efficient with a series of daily habits that will make your house more ecological. For example, close or open doors and windows to control the indoor temperature, raise the blinds in winter to take advantage of solar heat, use appliances with energy certificate of class A +++, install low-energy LED bulbs, etc.
And it is that the benefits of sustainable housing are not only appreciated in nature, but also in the considerable reduction of bills for energy and water consumption.
The evolution of architecture and its technological improvements     
The history of humanity can also be studied by observing the evolution of architecture. From the most primitive to the most modern cultures, man has always been looking for a way to meet his need for shelter. Today, architecture is much more than that. It is an artistic discipline that also covers another kind of needs. This is how construction has evolved to this day.
Principles of Architecture
Although in the year 7,000 BC the first monuments have already emerged, architecture, as such, is not beginning to be considered until the Greek age. Since then, a fully visible evolution can be perceived, thanks to the fact that the oldest architectural styles are still in force.
The practical and aesthetic use of architecture remains the same today. However, different types of construction offer insight into how people lived in different periods and cultures.
If we advance a lot in time, we can not only perceive a change in the use of materials, but also of considerable technological improvements. In fact, it is in the second half of the twentieth century when the High Tech Constructivism begins. An architectural movement developed in the late 80s and was characterized by the break between the Modern Movement and non-linear design. Within this current, industrialized materials, as well as geometric shapes, prevail.
Technological improvements in the evolution of architecture
The industrialization of architecture and its relationship with other professional activities allowed the incorporation of different computer tools in the construction of buildings. ICT, in this sense, has been an important part of this progress with which a great change has been perceived.
In this way, technology has become increasingly present in the world of architecture. A good example of this is:
Airgel: it is an innovative material also known as frozen smoke. Its appearance is similar to that of a gel, but with the particularity that it is composed of approximately 90% air. This quality makes it an excellent thermal insulator.
Translucent concrete: a material created in 2004 by Mexican students and that has become a revolution. Its most outstanding properties are its lightness, transparency and strength (15 times more than concrete).
Building Information Modeling (BIM): it consists of a dynamic virtual visualization system to design all kinds of structures in 3D mode. In this way, it is possible to simulate any type of project, facilitating collaboration between professionals.
Construction robot: building a house in just 2 days is already possible. Thanks to the Hadrian Robot designed by the Australian Mark Pivac. A construction machine that is capable of laying about 1,000 bricks per hour.
The evolution of architecture is a process in constant motion. If you want to stay informed about this topic, do not forget to read our blog. We are constantly including updated content on interesting for people with concerns like yours.
Here at Branson's we take pride in offering sustainable decking building with highly reliable materials such as treated pine that will be a long-lasting and beautiful addition to your outdoor premises.