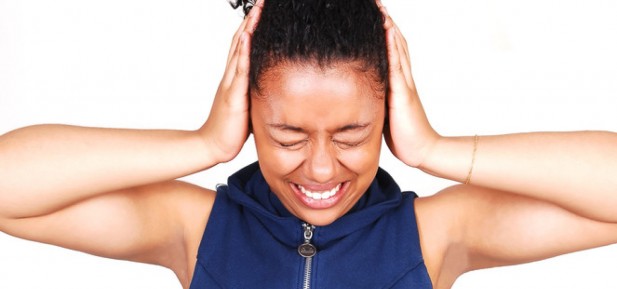 Only the most fortunate will never have to go through the annoying noises neighbours or traffic on the streets can cause, specially in those urban areas with too much population. Studies have found that at least 6 our every 10 people in largely populated areas are likely to be exposed to harmful levels of noise for more than 2 hours a day. Check our website for more information on this topic: Fletcher Insulation.
Noise pollution in large cities or, simply, noisy neighbours, which is very common, are not problems that should be underestimated since they have been shown to affect our health and consequently our quality of life.
In general, we suffer noises that may proceed:
From our own house (the facilities, pipes or our own use).
From the houses nearby, or, most likely, when people live in apartments they tend to hear a lot of noise coming from the neighbour above, the one below, etc. Noises such as steps, voices and even installation works can be quite bothersome.
From the street (mostly traffic) and this is the most widespread since it affects 60% of the population.
To understand the nature of the noises that surround us and how to get rid of them, we need to make a clear distinction. There are two types of noise among those that affect us inside our house:
Aerial noises or sounds that are transmitted through the air (voice, neighbour's music, traffic noise, etc.)
The noises of impact or shock and vibration, which reach us not only through the air but mainly through rigid elements of the building such as walls, pillars and floors (the neighbour's heels, chairs or furniture that is being dragged, vibration of some installation or domestic appliance, etc.)
In this post we will give you some tips to make these noises less annoying and we perceive them as little as possible thus gaining tranquillity and quality of life in our home.
If you are thinking of renovating your house and want to ensure peace and tranquillity will be a constant in the future then do it, it is one of the smartest investments you could make when moving to a new house.
Today we will share with you some key aspects you need to take into account when trying to eradicate loud noises in your house.
Make acoustic transfers
Wood is also a good acoustic insulator. In the photo, walls covered with oriented strand board panels. It is one of the most widespread options. On the pre-existent partitions that border the neighbours or where the origin of the acoustic disturbances is, place a layer of acoustic insulation (polyurethane foam, corkboard, rock wool, cellulose fibre, etc.) and then cover it with a lining of self-supporting plasterboard.
It is important not to drill the layer of acoustic insulation that we have added for the solution to work properly. It is a fairly simple solution and it is only between 8 and 10 cm thick.
The quality of windows and glass layers of different thickness
If our house is exposed to a very noisy street, we must pay special attention to the windows. Not only must they be perfectly sealed and preferably of PVC (which insulates better against noise than aluminium) but they must also be double-glazed and, in order to hinder the propagation of the sound waves, the glasses must have different thickness (for example one of 6mm and another of 8mm). It is also preferable that they are practicable or tilt-and-turn since they have a more airtight closure than sliding windows, hindering the propagation of sound.
Massive doors
Nowadays, small doors are often placed that are more economical and can also have a good final appearance. The problem is that the mass is one of the best way to acoustically isolate, that is, a solid, high-density door insulates the sound much better than a small door.
It is important to isolate the ceiling as well
Whether the noise comes from the neighbours above or if on our part we want to avoid causing discomfort, insulating the ceiling is a good option. If it involves tapping, steps or impact noises, it is best to place a suspended ceiling. It is not the same as a conventional false ceiling. The suspended ceiling has a series of anchors that absorb vibrations and hinder the propagation of impact sounds.
If it is only about voices, music and other aerial noises, it will be enough to place a standard false ceiling 10cm or more from the original in order to introduce an acoustic insulator in this space that will considerably reduce the discomfort caused by these noises.
Place an acoustic barrier on the floor
A carpet is a simple way to acoustically insulate our floors although there are more effective methods. When we change the flooring of our house, it is often necessary to chop and remove the mortar screed below due to unevenness and irregularities.
To place the future new ground will require a screed normally between 4 and 8cm. If this is your case, reduce the mortar screed (which if it does not have underfloor heating can be only 3cm) and take advantage of placing an acoustic barrier of a couple of centimetres in the form of insulating rock wool panels before the screed or high density cellulose fibre. This will make your new floor totally insulated from the neighbours below, neither bother you nor bother them.
Insulation between your rooms
Although we insulate ourselves from neighbours, sometimes it is also a good idea to insulate ourselves. Solid doors are one of the requirements. The double plasterboard partitions on each side and with insulation inside are also recommended if we do not want to hear sounds from one room to another. Executed in this way, plasterboard walls are better insulated from noise than brick walls.
If you are looking for a professional service company that will assist you with soundproof and thermal insulation, do not hesitate to contact Fletcher Insulation.