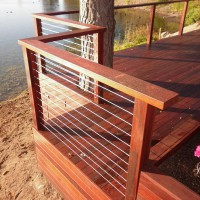 Before you plan another renovation, read this! Among all that, your personal style is being revealed, one that really speaks about you. The trick is to find it, and that's why we talk to our interior designers: and after visiting them while they make interior proposals for you, we find 6 key questions that you have to answer before decorating – so that now you have the look you're looking for at home.
Here at LA Webb Construction is a professional business with years of experience working as professional renovators.
Keep reading to find them:
What do you look for when decorating? Are you looking for a style change or finding the essentials for each room?
Think big. The problem with many projects – of decoration or in life – is that they have no purpose. Without a vision of what you want to obtain, you will have a house full of beautiful and functional things but not a real space for you. Knowing your goal before buying assures you that only the right pieces arrive at your home.
Maybe you've spent several years with chocolate-coloured furniture or a rustic style and have in mind modern simplicity or a Scandinavian style. Maybe you're just looking for a functional piece that goes with the rest of the furniture and decoration that you already have. Having this clear before you start looking is key to a good decoration.
When you enter your home, what is missing?
An easy way to visualise a room is to ask yourself a few questions (and be honest!) About what you need (not what you want). A larger TV can be tempting, but if you have an uncomfortable armchair or there is no room to invite your friends it will be difficult to enjoy it.
Is there something you constantly wish you had at home? Maybe it's a sofa bed for when you have visitors at home, or more storage space? Many of us think that we already have too many things, but when we focus on the essential and the practical, we can find what is really needed.
What will happen in the next months at home?
Are you going to stay in the same house or are you going to change? Will you live alone or as a couple? Maybe you're thinking of adopting a pet? Or waiting for a baby? Think about these important changes in life to prevent you from accumulating things that do not work for you.
Invest in pieces with design and quality that can grow with you in these stages, do not buy something cheap that serves only for now.
Your personal style is born with what you feel better. In what space of your house do you enjoy more?
You will love what you really like to use. Like your favourite clothes or shoes, what is the place you live most in your home and why? What colours do you like and which ones are the easiest to maintain for your lifestyle? Maybe you spend the weekend in your living room and you would love a white room, but you have two pets, or you like to eat in the armchair watching TV – be honest and take all this into mind.
And if you have doubts about how the materials feel, you can go to our store to try them.
What are your 3 favourite pieces in each room?
If you do not know what your style may be, use your favourite pieces, those that you do not want to change in the room as tracks. From a painting to a plate you bought on a trip, think about why you brought it home. It's nice? Do you go with everything? Does it remind you of a special moment? When you consider adding or changing things in the room, think about how you would look with these three pieces. If you do not like it, better keep looking.
At the end of the day, what do you want your house to say about you?
The design and decoration have a purpose: practical, functional and that will help you to live better. The more you know each other, the easier it will be to decide what you like and what helps you to define your personality also at home.
With these questions, you can find the best options for your house. And if you still have doubts, remember that you can make an appointment with one of our interior designers, it will help you find what works best in your space, from one piece to completely renovate your home.
Some tips to keep in mind
Display the result
Do you want to remodel for the master bathroom of your dreams or to get a higher return on investment? Would you like a kitchen built for entertainment or designed for efficient mornings? Identify what you want to get from the remodelling and, in general, how you want everything to look before contacting the professionals.
Solidify your design
You know your goals, you are realistic about the budget, now is the time to be clear about the design. Most contractors offer construction projects, but they are not adjusted to the design. To get help in design hire an architect or designer to create the plans. A professional designer or architect is the key when moving walls or other major changes. They will ensure structural integrity and compliance with the codes.
Housing plan
Renovating multiple rooms at the same time? A short-term rental could be the best to give the family peace of mind so that the demolition, drilling and nailing can be started without further formalities. Whether you stay at home or not, consider installing an access mechanism to your home so that workers can enter and exit when you are not around, you can also change access to the house as needed (often from your phone).
LA Webb Construction is a well-established business offering reliable services of renovation and making sure houses in Australia are kept in optimal conditions.