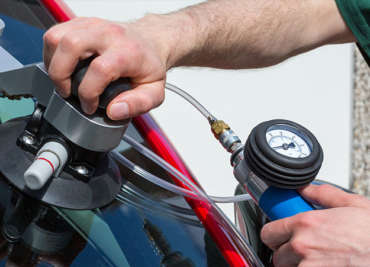 Things (and couples) will last longer if you take care of them and treat them well. And cars  are not the exception that confirms the rule, far from it. It may seem that having a careless car, or not paying attention to how certain components work may seem like a trivial matter, but it is not at all. Something that seems harmless can become, over time, a real problem.
We are not referring only to these behaviours that we are going to break down below, which entails an expense of the car and that you lose money, which too. Many of these habits can affect systems and, in the long run, jeopardise your own safety. Knowing them is the first step in knowing how to correct them. Here at Alpha Mobile Mechanics you are also part of the team, so we explain every detail related to the process and keep you aware of the way we complete this process.
So you know, read and stop doing these 6 harmful habits if you want your car to last longer:
Delay maintenance
We already tell you in our car maintenance guide. It may hurt to spend money in the workshop, but maintaining your car is vital for its longevity. Regular maintenance includes changing oil and filters, as well as liquids. Each vehicle manufacturer specifies a different maintenance routine, which you can find in the owner's manual.
There is no doubt that it requires investing some time and money, but it is a minute when you compare it to what a new engine or transmission costs. (Remember that you do not lose the warranty if you take the car to an independent workshop, cheaper generally, and that you can assemble spare parts of equivalent quality instead of originals without fear. And we will not get tired of repeating it, since the latest studies indicate that young people pass the maintenance of their vehicles
Driving with worn out tires or with bad pressure
We have separated the tires because they deserve special attention. They are part of the car safety triangle and are key since it is the only point in the car that has direct contact with the ground. That's why you shouldn't risk riding on worn out tires. If you break a tire while driving, you may lose control of your vehicle and have a serious accident. And if you drive a vehicle with flat tires in the rain, the risk of aquaplaning is multiplied. Yes, they are expensive (especially if you have an SUV or your car rides very large tires), but it costs less than a car … or a life.
Okay, maybe we've got something catastrophic, but don't skimp on tires. Not even looking at the pressure. This habit hardly costs five minutes and with the correct pressure they will last longer (they will not be spent irregularly, nor will they deteriorate earlier than expected and the car will spend less fuel).
Ignore dashboard warning lights
When an indicator lights on the dashboard, it is important to address the problem immediately. If you don't know what the light means, check the owner's manual or call your mechanic. Some dashboard warning lights can alert you to some very serious problems, such as a coolant leak, which can cause the engine to overheat. A preventive repair often prevents the problem from getting older.
Go from cleaning the car
Without proper care and attention, even the best paint will turn pale and discoloured by the action of industrial pollutants and traffic or acid rain. Some time ago we took all the necessary steps to wash the car well. And be careful, although the very purists will always recommend you to wash it by hand, usually in that wash less water is spent than in the car washes … which ends up filling the water with dirt and causing endless tiny scratches.
A couple more tricks. If you find works on the road, drive slowly and as far as possible from the previous vehicle. The tar really goes wrong in the body. When you arrive from the trip, try to clean the car as soon as possible. They should also have a clean interior and, the most daring can dare with a clean engine.
Driving aggressively
Giving throttles does not help you save time and has negative effects on your cars. It consumes more, the engine overheats and the tires wear out. This type of driving will not end your car immediately, but it will cause the engine, transmission and brake system to deteriorate much faster than expected. Cars that have been abused will have premature liquid leaks, broken joints and other mechanical problems. And not to mention starting to skate the driving wheels. It is a useless expense of gasoline and wheels, in addition to unnecessarily damaging the transmission, clutch, gearbox and differential.
Also avoid driving with the engine at many revolutions. Increases consumption and can cause overrun (go around the engine). This implies a very expensive repair. This driving also punishes the clutch, transmission and gearbox.
In our tips to take care of a turbocharged engine, we already indicated that these are mechanics that require special attention. Watch your oil and oil level. Do not accelerate sharply, or look for maximum power with the engine cold. After a long trip, let it idle for a few minutes for the oil circuit to cool the turbo shaft.
Driving too quiet
Today, advances have made us enjoy powerful cars with a high torque. Because of this, it is usual to travel on long gears at very few revolutions … thinking about saving fuel. But efficient driving can damage the cars if you don't do it properly.
For example, raising a port at low revolutions in fifth or sixth may be more damaging to the engine than excessive revolutions. The reason is that the mechanics work without enough turns to reach their maximum torque, where the best power-consumption ratio is given. As we explain to you how to drive efficiently are damaging the car, it can bring serious and costly problems: such as damage to the crankshaft, connecting rods, connecting rod bearings and the bench.
In addition, it is increasingly common to mount turbo, a fantastic piece … but delicate (especially if it does not cool properly after a long trip), so that the cooling system and the oil circulation itself cool the turbo, which reduces the risk of breakdown by more than 90%. Here at Alpha Mobile Mechanics you are also part of the team, so we explain every detail related to the cars process and keep you aware of the way we complete this process.