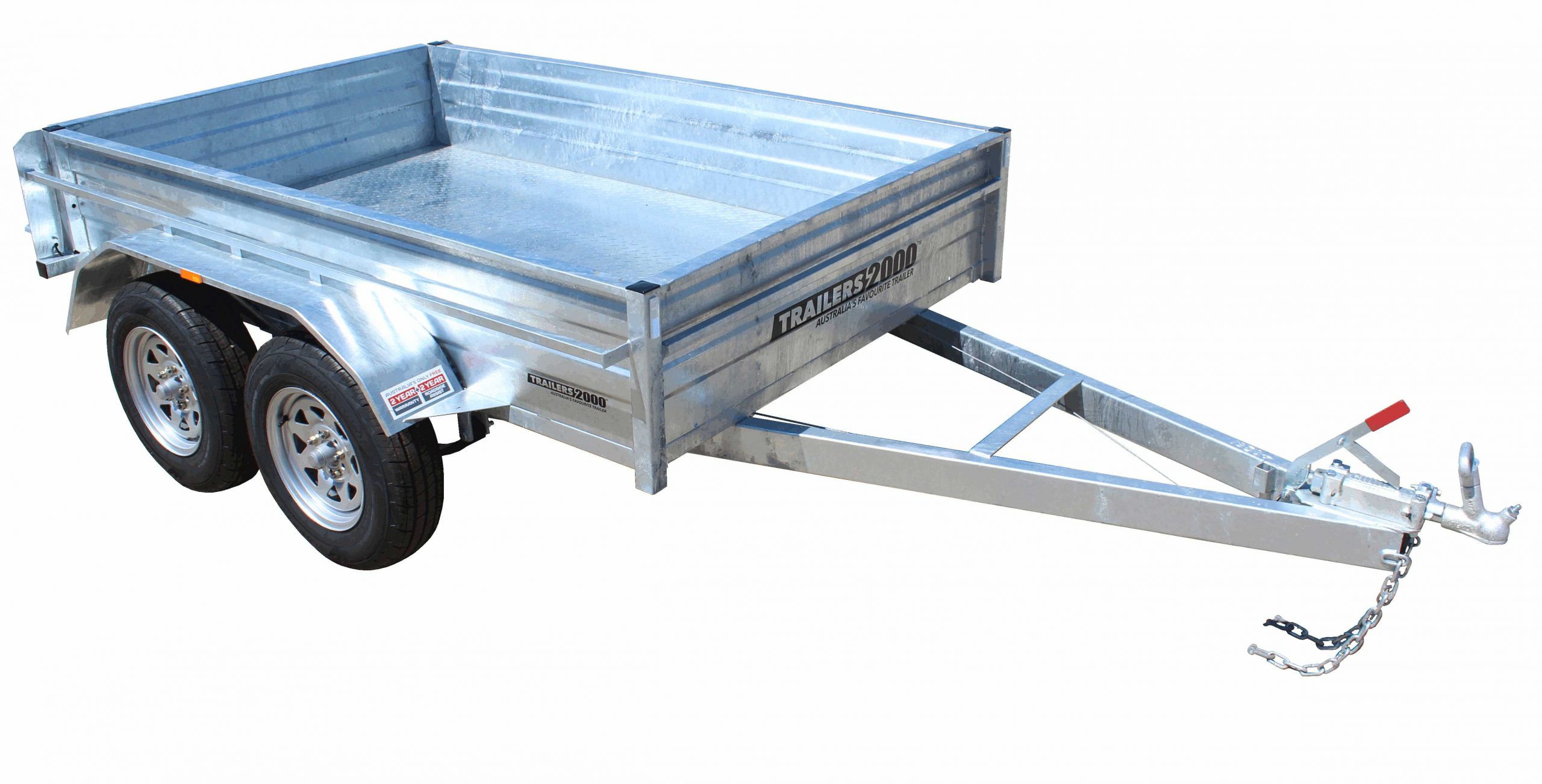 The transport of goods involves a series of risks, and theft is one of the most recurrent. However, there are effective technologies to protect the load of your trucks and one of the main ones is the use of GPS in the fleet.
Other prevention measures have to do with the protection of information, the constant maintenance of vehicles and the proper choice of transit routes.
Trailer Supplies is your leading provider of galvanised trailers designed to solve all your transportation problems. Our hot-dipped galvanised coating is an excellent and long-lasting option that will endure all kinds of impacts received during reallocation or disposal of heavy materials or products of any kind.
Some measures to protect the load of your trucks
If you want to implement prevention measures to avoid the theft of a truck load, consider these 5 tips:
Correct choice of routes: with the information provided by a GPS system, you can choose those routes that are efficient, but that also provide security in terms of vehicle traffic, lighting and road conditions, among others.
Periodic maintenance of the vehicles: to make sure that the lock, coupling and doors systems work correctly, it is necessary to perform constant maintenance to each truck.
Monitor: Thanks to GPS technology, it is possible to monitor – in real time – the exact point where each machine is located and verify if the route is carried out correctly, within the stipulated hours. In case of any deviation, the system will emit an alarm.
Protection of information: discretion is essential when it comes to safeguarding the cargo. Therefore, it is important that you make clear to drivers the importance of not giving third parties details about their route.
Implement technological measures to protect the cargo: some GPS systems can even limit access through algorithms, which are able to identify when the distance between the cabin and the chassis is abnormal. In this case, an alert is activated to inform timely about it.
Be cautious and have plans to safeguard the merchandise is essential to avoid being a victim of crime. If you want to protect the load of your trucks, and also have a powerful fleet management tool, implementing GPS technology in your vehicles is an excellent alternative.
Pack your shipments
There are some rules and tricks to properly perform your packaging. The vast majority of damages caused to the packages are due to insufficient or inadequate packaging. Here are some rules you must follow to make the correct packaging and ensure that your package arrives in perfect condition at your destination.
Protection against the external environment:
If your package weighs more than 20 kg, we advise you to use a cardboard box with double or triple slots.
If your package weighs more than 50 kg, we advise you to use a wooden, metal or rigid plastic box.
Also check that your packaging is airtight, especially if the content is sensitive (example: books, technological material).
Protection against impacts and impacts:
The golden rule is to perfectly fit the contents inside the packaging. A loose object is much more likely to be damaged than a properly fitted object. We recommend using filling materials for packaging that absorb shock such as bubble wrap, polystyrene, newspaper, rags … In particular, if you send a fragile object, the rule is: packing volume = 2 x the volume of the object (be careful not to place two fragile objects in contact inside a package).
Consider transport and handling:
When you prepare your packaging, remember that it will be handled and transported along with other packages. Therefore, it must be protected and easily transportable. In general, it is advisable to make several packages instead of a large one if several items are going to be sent to facilitate handling. Preferably, avoid the use of ropes and strings, prepare a smooth and homogeneous packaging.
It is your responsibility to verify that the merchandise sent is not part of the list of prohibited or restricted goods.
Products that require a specific packaging
– Glass containers and fragile objects must be transported in specially adapted cartons: an individual compartment that allows a separation of 5 cm with the walls of the packaging and between each object.
– The suitcases must be packed with a plastic film or with adhesive tape.
– The tires must be packed with a plastic film to avoid any direct contact with the other merchandise.
– Frames / paintings / frames require a suitable packaging for the size of the object.
For a large product: it is necessary to protect the front part and the angles of the frame with a rigid material that prevents the degradation or deformation of the article (uses inner foam protections for fragile objects). Ideally, use a wooden box.
For a small product: use a rigid cardboard of the appropriate size.
– The furniture (tables / furniture …) must be transported disassembled and packed in a uniform cardboard that guarantees its protection for an express transport.
1- The outer packaging
Use a new cardboard box with slots whose flaps and corners are intact.
For heavy and solid products = very thick and dense cardboard (triple groove)
For light and fragile products = double-grooved cardboard
2- The filling
For fragile and light products, each piece must be packed and separated from each other without leaving space between them or holes.
The rule is:
– For light products = light and thick protection.
– For heavy products = dense protection.
The product must not be in contact with the outer packaging. Protect all faces
3- The position of the product
No free space in the package, the product of being stable: when shaking the package, no internal movement should be perceived. Do not use polystyrene in the form of a butterfly for heavy products, since transport vibrations are not effective.
4- The closing
Use a wide adhesive tape, at least 5 cm long, solid and resistant to the weather. Apply on closures and on all edges of all sides of the cardboard box.
5- The transport label
For a smooth delivery, stick the shipping label on the top of the package on a flat, clean surface. Do not use the adhesive surface of the label to close the package; never hit it on the opening or on the vertices.
Remember that Trailer Supplies is your leading provider of galvanised trailers designed to solve all your transportation problems.