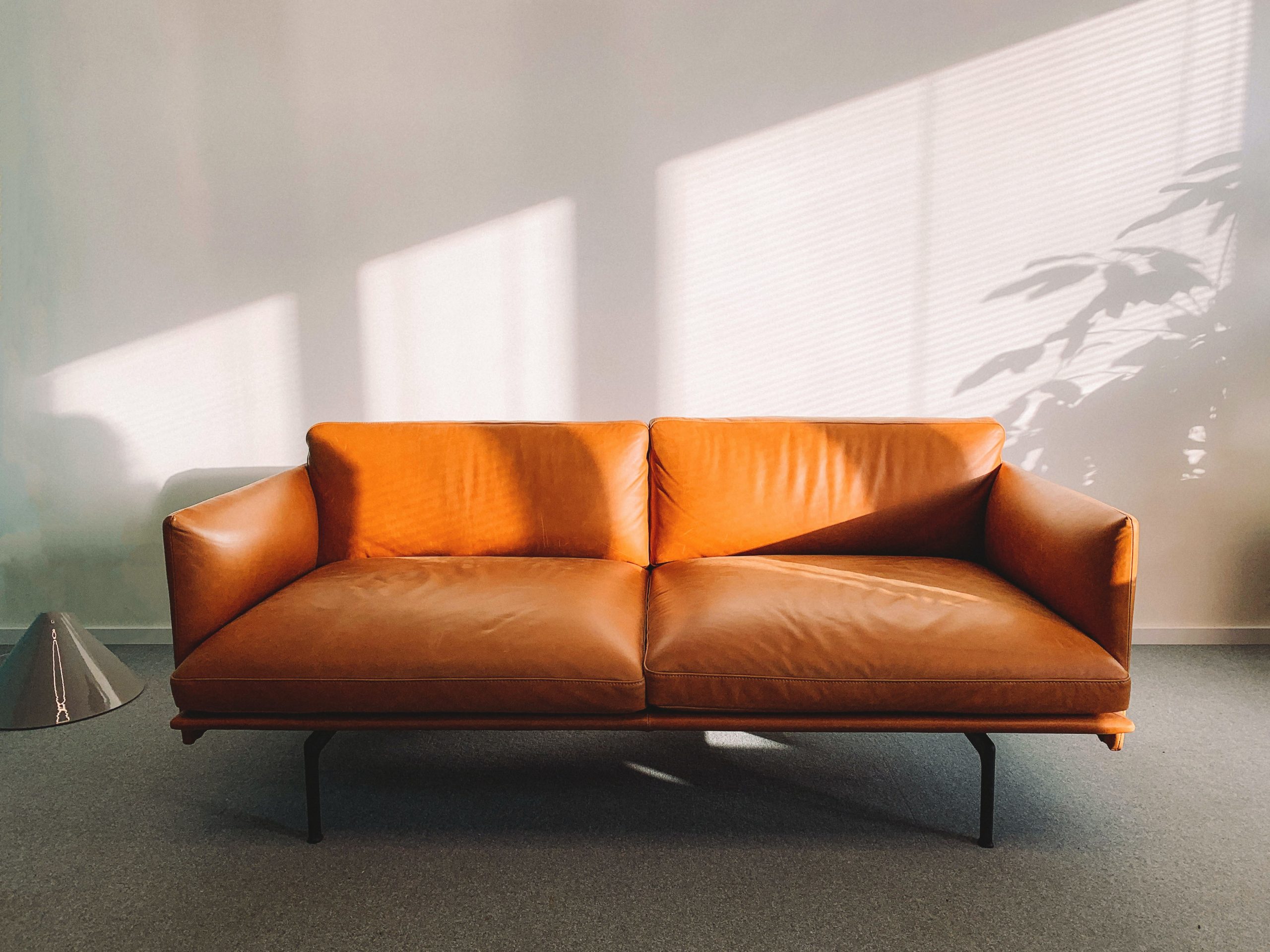 Undisputed protagonist of our living room, the sofa is one of the most important pieces of furniture that we can find in our home. Around him the whole social life of the house unfolds and from him we hope not only that he faithfully reflects our particular taste and style, but that he is prepared to adapt to a multitude of functions and bear endless weights day after day without noticeably degrade.
For all this and because it is one of the largest investments you will make in your home, its choice becomes a key decision for which it is convenient to be very well informed.
However, if you have an old sofa you want to restore and make it look like new, here at Brisbane Upholstery we can help you make your furniture look excellent.
Be clear about the space available for the sofa
Before going to any store, take out the tape measure and make sure you have the maximum length, height and depth of the sofa that the space can allow you without making it look like a glob. If you are not very clear, you can try to draw the profile of the sofa on the floor with bodybuilder tape or simulate its volume with a few empty boxes to see what it feels like.
Another important point is that you check all the passage areas that the sofa will have to transit to its final destination: doors, stairs, corners, etc. If access is limited you may have to look for sofa models with lower backrest, removable legs, or modular designs that can be delivered in parts.
Once all this is done, you will have enough information to start looking at models without risk of making a mistake with the size, since it is very common for sofas to seem smaller in store than they actually are.
Make sure the sofa always adapts to your lifestyle
Each family is a world, with its own particularities, routines and customs, and the sofa must adapt to them without any problem. For this reason, factors such as the number of members of the family unit, whether you invite friends' home often or not, organise film sessions, etc. count.
For example, if you consider the possibility of spending a lot of time on the sofa and even napping on it, it is important to check that you have enough space between the arms of the sofa to be able to stretch comfortably. Never trust the total length of the sofa as the available space will also depend on the width of the arms.
It is also important to be clear about the number of people who will usually sit on the sofa and choose accordingly. If you choose a sofa with 2 cushions, most likely, most of the time only two people will sit, because nobody likes to sit in the opening of the sofa. If you want to accommodate more people, choose a sofa with more cushions or a long cushion that will be more versatile.
As a conclusion, it never hurts to make a list of the basic family needs around the sofa as it will provide you with vital information so that this piece of furniture is as practical and functional as possible and you do not regret your choice in the future.
A quality sofa is a guarantee of durability
For this, sofas with a solid wood frame are the best option. Normally made of pine, beech or fir, other less robust options are made with metals such as iron, steel or aluminum, or plywood and even chipboard that we find in the most economical versions.
You can check its robustness by dropping onto it and moving from one side of the sofa to the other without fear. If you also notice that lifting it from one corner and shaking it a bit is too light and flimsy, the sofa has no guarantees of being too durable.
The sofa must also have a good base for the seat to hold the cushions well and prevent it from deforming. This is achieved through a system of zigzag steel straps or springs embedded in the structure that in quality sofas is glued and screwed to the frame and not simply stapled.
Finally, the legs. If a sofa is good, the legs are usually part of the structure itself and are not merely glued or screwed to it. Although the removable legs will facilitate the passage of the sofa through the doors to its final destination.
Note the padding and cushion distribution.
What is inside the sofa is as important as what is outside and you should never take lightly the decision of how your cushions will be stuffed, both the seat and the backrest, since not only your comfort but the greatest or most will depend on it. less durability of the sofa.
Foam is the most common filler but tends to flatten and warp over time if foam with sufficient density is not chosen. The feather padding is ideal for lying down providing a firm, soft and very comfortable back although they need to be cushioned practically every time it is used since it loses its shape and is easily caked.
The most recommended is to choose a combination of feathers and foam in which the feathers provide the necessary padding and comfort in the backrest while the foam contributes to give the essential support in the seat.
Finally, and once you have chosen the type of padding for your cushions, all you have to do is decide how you want the backrest: with removable cushions, cushions attached to the back or a fixed fixed backrest made to measure for the sofa.
In the case of the cushions, they are more comfortable and have a more pleasant appearance, although you have to be careful to fluff them to make the sofa look perfect. The use of a single cushion will give you a cleaner and more transparent appearance, although less comfortable and cozy.
Choose a sofa whose style works aesthetically in your space.
For this you have to be clear about the decorative style of the room where you will locate the sofa to be able to choose accordingly. For example, if your interior is in a classic style, the ideal is a sofa with high rounded arms or with scrolls, legs or base carved in wood, curvilinear backrest or even fluffy quilted cushions, with edging, etc.
If you are of more modern tastes, the options include sofas with straighter lines, with equally straight backs, few ornaments, discreet upholstery and of little importance to the arms that will normally be low and square.
Remember that a sofa has to last you for many years, so it is important not only that it be practical and comfortable, but also adapt to your taste and style.
Here at Brisbane Upholstery we pride ourselves in reupholstering well-made furniture and antiques. If you are looking for experts in upholstery in Brisbane you can be sure our team of professionals will repair, restore and recover your dining suites, wardrobes, chairs and all types of furniture as well.