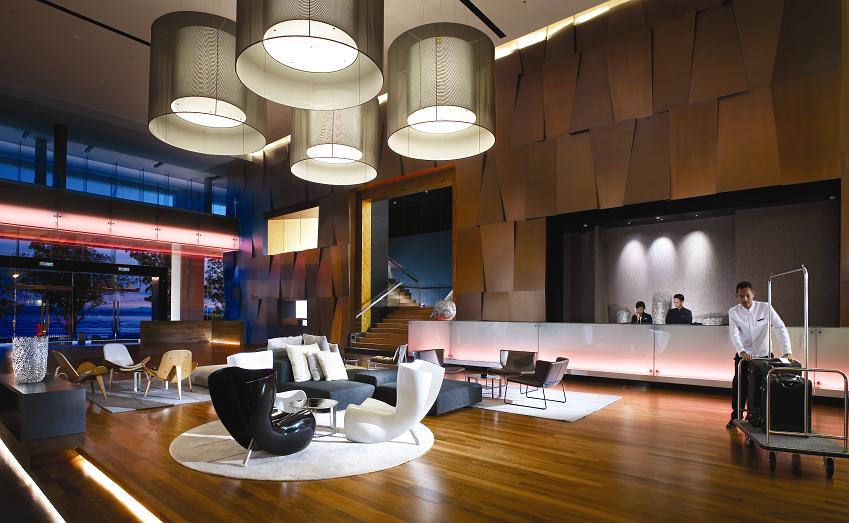 The design of hotels has become a fundamental tool to differentiate and offer a unique and fully satisfactory experience to the guests.
For travellers, choosing the ideal hotel also means identifying the ideal hotel room. For this reason, a hotel room that stands out for its unique aesthetics will help the guest to get a better impression when they see photos of the room online and when they enter it once at the hotel. At the same time, hotel rooms without notable features are beginning to be outdated and have less demand.
To renovate the bland and impersonal designs that impede to distinguish one room from another, hoteliers are now focusing on the current major trends in hotel design, which we show below.
Here at Villa Kula you will find professional assistance to achieve your goals in terms of decoration for luxury spaces.
Idea # 1: a local touch
Include features of the area in the room
Millennials want to immerse themselves in the local culture, something that hotel rooms have a lot to do with. Travelers can feel that culture better with traditional handicrafts and works by local artists in their hotel room.
This trend is so popular that even the chains are adopting a more flexible and local design, so that it is not so homogeneous.
Idea # 2: natural elements
Offer guests a pleasant experience with some plants. Plants have become one of the most important trends in interior design, which also includes hotels.
From the green walls, very fashionable but requiring much maintenance, to the coarse plants, also fashionable and much more affordable, there are endless ways to make the rooms and common spaces greener. In the same way, natural lighting, either through windows or halogen bulbs, can contribute very much to creating a more relaxing environment.
Idea # 3: minimalist spaces
Simplify facilities and limit bulky furniture. Another important trend in hotel design is minimalism, that is, rooms equipped with basic services but of the highest quality.
If you combine comfort with a contemporary aesthetic, you can create a modern hotel room thanks to a minimalist and attractive design for guests.
Idea # 4: respect for the environment
Reduce the carbon footprint. Even the smallest changes can influence not only the aesthetics of the rooms, but also the reduction of the carbon footprint.
An example is using glass cups and ceramic cups, instead of paper. Water jugs and elegant glass bottles are very fashionable and are a perfect alternative to plastic bottles. Finally, low-energy bulbs are the best option when you have to change them.
Guests will like these improvements that respect the environment, and your pocket will also appreciate it.
Idea # 5: each room must be totally unique
Long live diversity!
A unique 100% room makes guests feel that their stay is also unique. Many travellers look for this feeling, especially if they can choose the room themselves.
To offer this experience, each room must have a special personality and design that is reflected in colours or decoration (wallpaper, works of art, lamps …). It is also recommended that the arrangement of the furniture be in harmony with the shape of the room. If you have enough inspiration, you can even assign a theme to each room, as long as they complement each other and fit your area and brand. Give also a name to each room or type of room.
Services, technology …: the expectations of the guests in 2019
A pool of a hotel at night
Satisfying the constantly changing (and growing) desires and demands of today's digital and demanding guests can be tricky, perhaps you think it's almost impossible. What is possible is to know what some of the most important expectations of the guests in will be 2019.
We have examined the main hotel trends for 2019 from the perspective of the guests. Below we summarise what the guests expect from the hotel services, the booking process and the reputation of the establishments that decide to book.
Recognising and satisfying these expectations will help them to be satisfied during their stay and will also motivate them to reserve their establishment.
These are the expectations of the guests that are considered most likely for 2019:
Have the basics covered
We live in a time when there is a lot of expectation before new technologies. There is also much talk about detailed personalisation and trends such as wellness trips. However, before you start accepting payments in bitcoin or adding sports facilities in the room, you should confirm that you have covered the basics.
The Cornell University School of Hotel Administration carried out a study in 2018 that determined that the most used room services were still essential, such as a wardrobe, free toiletries, television, hairdryer, safe and iron. In addition, although guests would be interested in amenities such as an alarm clock, gym or room service, in the end their use was much lower than expected. On the other hand, other services were used more than expected, such as valet parking, seats at the reception or the concierge desk.
Connectivity
Smartphones are already well established in the market, so it should come as no surprise that guests expect their mobile devices to be connected to the Internet and to the top of the battery. An Openkey report revealed that 98% of people responded that they expected high-speed Wi-Fi. In the case of device recharging points, this figure was 88%.
However, another result of the survey was that more than half of the guests expected to use their smartphones as the key to the room and pay for the stay with mobile payment services.
Have control over your data
Increasingly, guests want their stay to be personalised. It is possible that the most loyal customers expect you to anticipate their needs according to the last stay and only send marketing material that fits their profiles. However, many guests are reluctant to provide personal information and do not like the idea of ​​third parties having their data at all.
Even so, according to a recent Salesforce study, what customers fundamentally want is that they can control their data and that there is transparency on the part of companies. In fact, respondents said that improving the level of trust would increase the likelihood of recommending the company, spending more money and sharing their experiences.
Contact us today and learn more about luxury decoration.