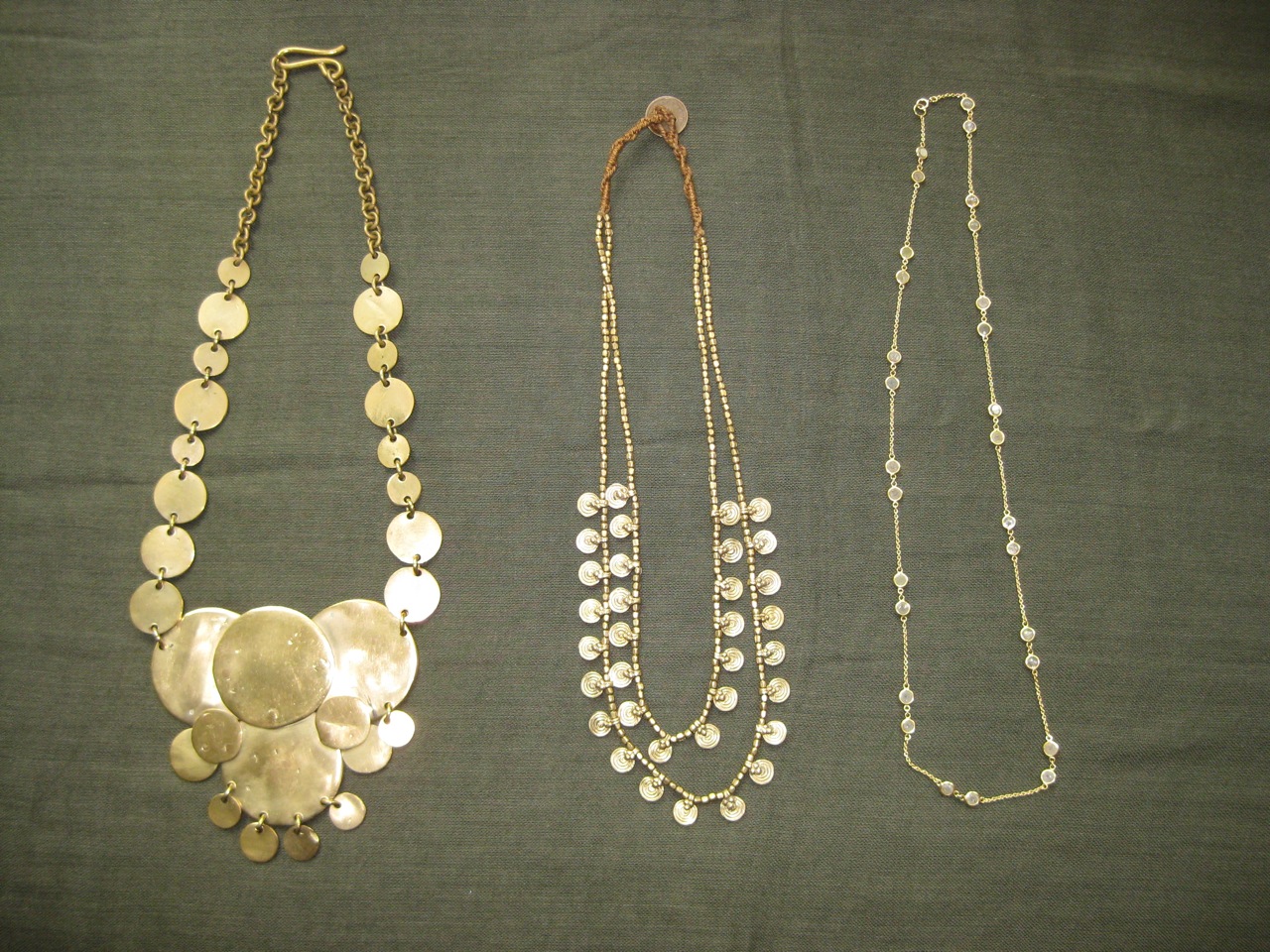 It often happens to us that we have no idea what kind of accessories we should use depending on the clothes we are wearing or the place we are going to attend. There are varied materials, models and colours of necklaces and collars: long, medium, small, silver, gold, with precious stones, etc. But, stop worrying! because with these 5 tips you will know how to combine your necklaces without problems and be fashionable.
Remember that Love Lockets is where you will find Here at you will find, lockets, crystals, charms and chains so you can pretty much make a customised decision that takes out the best of your body shape, skin colour and eyes. Complement your outfit in a suitable way with us.
Gold collars for evening dresses
Necklaces are accessories that surround our neck as a complement to our daily dress, although they stand out much more when we wear an evening dress, so it is very important to know how to combine them. There are plenty of necklaces for evening dresses and, of course, of different qualities and prices. Find neck accessories for our evening dress (or dress) is not the most difficult, certainly the most complicated thing is to know if it combines or not with our outfit, so, always use preferably the golden colour as this colour is more elegant and also stylises your entire outfit.
The neckline is important to choose a necklace
This tip is important, because the necklaces for necklines determine if your outfit will make a big impression or not, for this you need to constantly consider the shape of the garment that you are going to use and thus be able to determine which necklace would look better. For example, if you wear a strapless neckline you can combine it with different types of accessories for the neck (from a simple one to a striking colour), however if you use a round neckline you have to necessarily combine it with a short choker that is framed within the neckline We leave here a micro tip for pronounced necklines:
Long necklaces for pronounced necklines:
While there are a number of necklaces you can wear depending on the neckline you use, long necklaces for pronounced necklines are the ones that are used more frequently, since they allow to take advantage of this unique characteristic of our clothes and give a touch of boldness and sensuality to our outfit. So, if you decide to wear a wide neckline, do not hesitate to use a long choker that will allow you to pull more looks from people.
Never wear eye-catching necklaces if your clothes are shiny
Basic! If your clothes are already shiny and eye-catchy do not increase more brightness with your neck ring, the idea is not to exaggerate with the brightness because you must be very careful not to cause a little pleasant astonishment in others. While the use of shine in clothing and accessories, for example neck rings, is somewhat daring and being a risky decision must be very careful to choose the best possible combination.
For example, if you wear a blouse and / or pants that are very bright it is advisable that your chokers and earrings are not so shiny, in reality, the best is always that the necklace is something like the cherry that is missing the cake and so it should be the brightest in your look. Always remember to avoid over exaggerating using brightness, it is the key to learn how to combine necklaces with clothes.
Avoid combinations of necklaces with extravagant colours
Another crucial point is the combination of colours! Please, avoid combining extravagant necklaces with garments of the same style, since that way none of the 2 will stand out, on the contrary, they will go opaque. In addition to not using chains of the same colour of your clothes, always avoid adding much colour to your look, that is, if you wear items that include many colours is prohibited. Use more colourful necklaces and neck rings because that way the only thing you will achieve is to put your appearance at risk and cause a bad impression not only for your clothes but for your taste to combine them.
Your earrings can not be more extravagant than your necklaces
Always try that your earrings and your necklaces are a game, with this you guarantee that neither one will be out of tune, but, if to combine your necklaces with earrings it is a question then you must always consider the colour, the form and even the style. That is, you cannot use long earrings to party with a summer necklace, that will definitely hurt you and spoil your whole look; This more than a tip is almost a universal dress rule, if you cannot combine them then maybe it's time to avoid using either the choker or the earrings. The chances that your accessories are combinable are very high given the infinite variety of models, materials and colours that exist for these. Something that you can and must avoid is that both fall into excess.
Note: If after these tips you still feel confused about how to amalgamate your garments with your accessories for the neck do not give up and continue applying them. Pay attention, we do not guarantee a perfect look, since for that there are many factors that intervene but what we do know is that if you follow these steps you will have many more options to cause a significant impact and, of course, your style will be fashionable.
Remember that Here at Love Lockets you will find a handful of different options when it comes to accessories.  Luckily, accessories are always our best allies in these "neck issues". We should never miss a chain, a long necklace and a choker, with these options we can cover the most common neckline or neck shapes. And here you will find a remarkable collection!