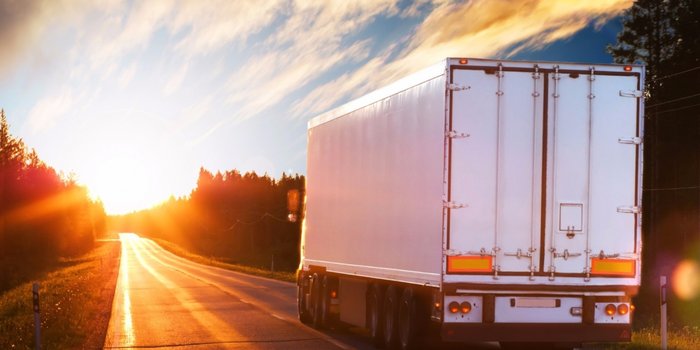 The heavy truck business is a business with great opportunities to obtain good returns. In today's blog we are going to focus on explaining how to make money in the truck business.
Cargo trucks involve loads that are usually smaller and faster, so many companies hire a driver to complete a transfer. Launching such a company can be a complicated legal endeavour and can require a significant amount of money to start. Before starting, seek advice from a financial planner and a lawyer who is knowledgeable in interstate commerce and motor carrier regulations.
You can use this blog as a reference if you are interested in starting in the truck business or if you are already in the truck business and would like to improve your operation and your profits.
Here at Trailer Supplies we provide you with the most efficient solutions for carrying your loads around the country. Visit our website.
So, what is necessary to make money in the truck business?
1) A Good Truck and Equipment
Most of your investment in the truck business will make the purchase of trucks and trailers. This is one of the most important parts of a successful truck business.
We know many transporters who have wanted to save their money and bought a truck that was not in good condition internally. After all, they were much more expensive in what they spent on repairs, maintenance, etc.
On the contrary, a truck in good condition gives you more peace of mind when it comes to transporting loads and also, a truck in good condition consumes much less fuel. This will bring you substantial savings at the end of each work week.
If you want to start in the truck business, the first and most important thing is to buy a good truck.
2) Good Rates
You can have the newest truck in the world but if that truck does not have access to high quality loads then you will have it for pleasure. The quality of the loads is probably the most important piece to make money in the truck business. The charges is the difference between a week that you have little turnover to one that you have large profits.
In our opinion, the first thing you must ensure before investing in a truck business is that the truck will have a job that pays well.
There are many cases in which people have purchased their equipment before securing a cargo provider and have had to close the business.
Before buying a truck or doing anything else you must be sure that the truck is going to have work.
Look for transportation contracts with companies of local manufacturers, farmer producers, warehouses and large stores. Contact freight agents in your area or use Internet offices that list work. Ask for references of the companies with which you work and advertise by creating a website, sending emails to the target companies and establishing networks at industry conferences or through social media.
3) Good Drivers
Another important factor that you should consider before starting a truck business is the drivers. To make money in this great truck industry, you will need good and consistent drivers.
In some cases, there are truck owners who drive their own trucks and in other cases there are owners of several trucks that put drivers to drive their trucks. In any case it is important that the driver knows what he is doing, be a responsible person and also be a professional worker.
With a good driver the truck will produce high volume of miles and that means high volume of money for the owner of the truck. Before starting in the truck business make sure you have a good driver to help you produce and also to take care of the truck.
4) Manage the Oil
When the truck is on the road, the most substantial expenses will come from oil consumption. This is absolutely normal but obviously as in any business the idea is to maximize profits and reduce expenses as much as possible.
For this reason, you must administer the oil that each truck consumes in detail to ensure that the truck is not consuming unnecessary oil. And the same to be sure that the driver is not stealing oil. It is a harsh reality but it is very prominent in this industry, in some cases the drivers ask the owner for more oil than is necessary to complete the trip and keep some of the money. This is something that happens but with a good oil management system can be prevented and reduced to zero.
If you follow these steps you can make a lot of money in the trucking industry.
These 4 simple steps are the most important factors to be able to make good money in the truck industry. The principles are the same for a company with a truck which the owner manages the same or for a fleet of 10,000 trucks.
Another option you can consider is to Hire an accountant to establish an accounting system for your truck business. The accountant can handle as much or as little of your business accounting as you wish. It will also prepare tax reports and ensure that quarterly taxes are paid on time.
Establish business with cargo agents. Every time you hire to transport a load on a road, make sure you have a load to bring back to your place of origin. An empty truck is not generating money for your company.
If you follow these steps in all your operations you will be very successful in the truck industry easily. Remember that it will take some time.
Trailer Supplies is your leading provider of galvanised trailers designed to solve all your transportation problems. Our hot-dipped galvanised coating is an excellent and long-lasting option that will endure all kinds of impacts received during reallocation or disposal of heavy materials or products of any kind.