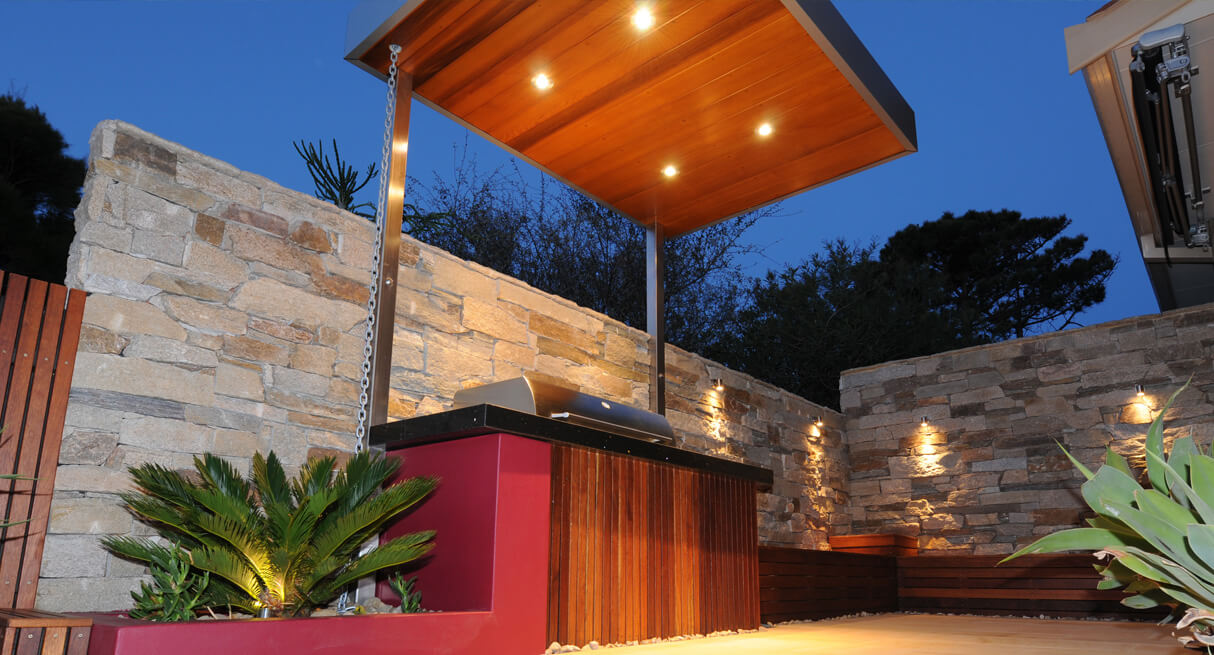 Have you ever thought that your backyard needs a renovation? It may be time for you to install a pergola. There are so many different styles and prices that you can find the one you need without much effort. While they are useful in any season, summer is usually the most popular period to use them. With these you can filter the rays of the sun and have a pleasant place to shelter from heat. As if that were not enough, the pergolas are ideal scenario for you to install a living set.
These are some of the most remarkable options available in current market backyard:
1.Wooden pergolas
Wood can never be left out of the picture when we talk about pergolas, it is a material of great beauty and endurance. It is a fresh and classy style that gives your backyard a more rustic appearance. Depending on the type of wood you will find different colours and textures. You can find one that suits your decking furniture well from backyard.
2.Modern
There are different options if you do not want traditional wooden pergolas, there is a world out there. Pergolas made by mixing wood and stones give a feeling of cosiness. It can also be achieved by mixing wood with cement.
3.Very rural
For more traditional people, this pergola comes as a ring finger. Some people prefer pergolas to be next to a wall, this is an excellent way to save some space. For a very rural style, hard wood is used, usually one with a very dark tone.
4.Trendy styles
It is also popular to give pergolas a trendy style by using Asian models as an example. Semi-enclosed structures with simple liens that play around with colours give a fresh style while keeping a sophisticated tone.
Wooden boards are usually included with the function of dividing the space leaving free entrance of light. A set of tables and chairs with the same colour will give a more minimalistic look.
5.With wooden boards
It is a good idea to put pergolas next to houses. These help filter the heat and withstand temperatures better. In addition, they allow to have an area for relaxation in the patio. In this case, the roof is constructed with wooden boards, without closing it completely. This may be a good idea in case you want to have a visually lighter pergola.
6.Romantic style
Simple pergolas are a very good option for most backyards. Adding fabrics in each corner of the pergola is a great idea to give a more "romantic" view. This type of element is quite practical because it allows closing the pergola or keeping it open. If you want a more romantic setting, here you can make your dream come true.
When choosing the type of cloth, ideally you choose one that falls loosely. You can drop them from the ceiling or tie them to the columns.
7.Fabrics and metal
Benches made out of metal with fabrics in the middle to help cover people from sun rays are a mix of rural and modern that suits very well some specific backyards. If you are looking for a pergola where you can spend some time cooking barbeques on Sundays, this is an excellent option.
8.Tropical style
To give your backyard a more tropical style, you can try a pergola that includes awning and armchairs in the same structure. They are usually made of wood and have a fresher yet comfortable and relaxing feeling which makes them perfect to be installed next to a swimming pool.
9.Curved pergolas
A different ceiling design can change the façade of a pergola completely. If you have a modern house with a peculiar design, then this may be the right choice for you. Pergolas are very versatile and you can find one that has some kind of synergy with your house.
10.Half-timbered
If you want to use the wood in a different way for your pergola, using frames works perfect. In several structures wood is chosen as the main component but not the only one. Using metallic frames is an excellent idea to give the pergola a different style combination while keeping the freshness offered by wooden ceilings.
11.Retractable options
Retractable awning roofs allow versatility and are a practical way to save space. This kind of versatility is very good if you are looking for a pergola that you will only use during some stages of the year and not every weekend. They are easy to install and manipulate and you can look for one that works perfectly with that area of your house where you need to have a pergola.
12.Easy-to-install options
Pergolas are very useful to isolate the heat and filter sunrays. There are options in the market that you can install yourself. Most of them made out of wood which is an excellent material to filter heat and it is also lighter in case that you need to transport it. It is important to look for a great design that offers great functionality as well. Pergolas can be very useful, not only for resting but also to spend some leisure time at a relaxing place.
13.A more private design
Having an enclosed pergola may also be a good idea. Walls and doors made out of crystal are not only an extremely elegant option but they can also be useful for many things: we take advantage of the space much better, isolate noise and avoid dirt. Also, the reflexes of sunrays on crystal make enclosed design way more eye-catching. Do not hesitate if you have a desire to close your pergola in this way, it is a great decision.
If you are looking for experts that can help you install a beautiful pergola in your backyard and want to be left with a great feeling of satisfaction and peace of mind knowing you worked along the best ones in the market, do not hesitate to contact Brandon's Building Material. Free quote on installation!