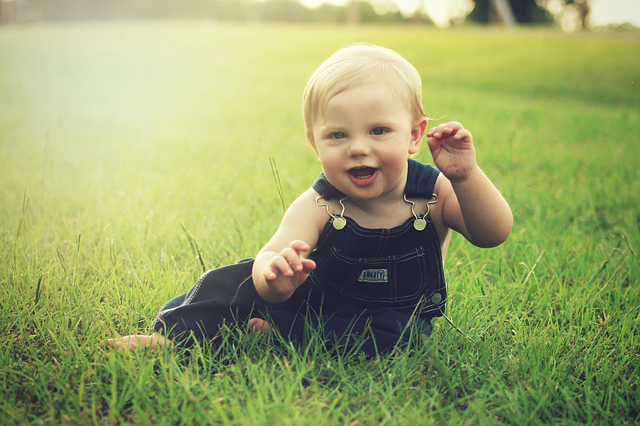 The photos of babies made by professionals stand out for getting relatively complicated postures of babies sleeping, with little clothes and lots of light. The result is usually funny, beautiful and we are inspired by tenderness because we see them small, snuggled and put in baskets, boxes and other elements where in a short time they will no longer fit.
Photographing a baby may seem like the easiest task in the world, so tiny, innocent, that they don't move … That's because you've never tried! If you have ever done it, you will know that it is a high-risk mission for your mental or even physical health if we talk about older babies.
A baby, whether newborn or eleven months old, is going to test your patience, your creativity, your ability to plan and resolve. That said, you may have felt like running away if you see a baby and you walk with the camera in hand or if a family member asks for a session.
Get some tricks to keep the baby happy while the photographer does his job. Remember that here at Fuss Photography we have qualified professionals for that!
Planning the session
With babies on many occasions you must resort to improvisation, for that reason, everything you can plan in advance, better than better, so your daily dose of improvisation you leave for whatever arises, which will arise. Plan the props, the clothes, the postures, have the equipment prepared, the site … Everything that you carry in advance will be welcome, although then there are things that you have to rethink or modify (there will be, sure).
Some noise will help
To sleep newborns there is a trick that works very well and is to use the well-known "white noise", which is a constant noise like that of a vacuum cleaner, dryer, and so on. You can plug a vacuum near or much easier: download an app that does some of these noises.
Make sure the baby falls asleep it with the position you want
Since you are with the white noise in the background to sleep this delicious creature, if you sleep it in your arms, place it already in the posture you want it to have for the next photo (or the closest), so you run less risk of waking up by moving or rattling it.
Use paper scarls
We continue with the advice for newborns (until further notice). As you most likely want to take pictures without clothes (and therefore without a diaper), most likely not to say the safest thing is to pee (at least). Using a wipe is tempting, but better if you dry them with a tissue or gauze, so they will not wake up (with what it has cost you), that the wipes are very fresh and there will be time to clean your ass.
5. From covered to left
Newborns need to be very clothed. They have been nine months in a tiny space, tight, safe. That is why he tries to start the session with the well-wrapped newborn, for example, in a blanket, gauze or a peanut and gradually uncovering him leaving the photos without clothes for the last ones. If the baby is comfortable, he will cry less and everything will be easier.
Use a plastic changer below the first hand
If you do not want to roll it brown at the first exchange, put a plastic changing table under the first layer of blankets on which you are going to put the newborn. In this way, when you pee you will only have to change a blanket, the puff and the rest of the textiles will be safe. If you are not going to spend more time putting washing machines than what lasts a photo shoot and its subsequent edition.
Use cubes or baskets
Baskets and buckets do not have a merely decorative function. They are used with babies who are already crawling, crawling or walking so they do not escape. As quiet and tender as they may seem in the photos, they are really small earthquakes, sweet and wonderful, yes, but earthquakes. Put your mini model in a bucket or a basket (put a weight on the bottom so it does not tip over) and you will have to chase after him.
Prepare a surprise element
By the time a little older baby starts to get tired of someone chasing them with an artefact in hand, you must have a surprise element ready, say paintings, bubbles, balloons, streamers or even an animal. Any accessory that serves to attract your attention, get a smile or get a tantrum out of boredom will be welcome.
Let them play and play with them
They are not models, they are babies. They do not know what a camera is, or what it is to pose or stand still, therefore, you cannot pretend that they are put where and how you say. Let them play, move, explore, investigate, when they are in their sauce, shoot. Move yourself to follow them and catch their gestures, don't wait for them or them to come to you. While you take pictures of a baby, you can play with him to get acquainted with you, to give you the most beautiful expressions, so he doesn't get tired, so you can have fun too. Play, dance, sing … get your craziest side and let that boy or girl who still lives in you flow. Help the photographer!
The smile is not everything
Don't be obsessed with smiling. You can get wonderful photos without the need for a smile, and the more you smile the more your eyes close and a good look can become a great photo, and if you want them to smile, don't ask them to, win it.
Here at Fuss photography we make our best in order to keep having services with us. We will capture your happiest moment so you can show it to your beloved ones and they will know you were truly happy about that day, as happy as we hope you will ever be.