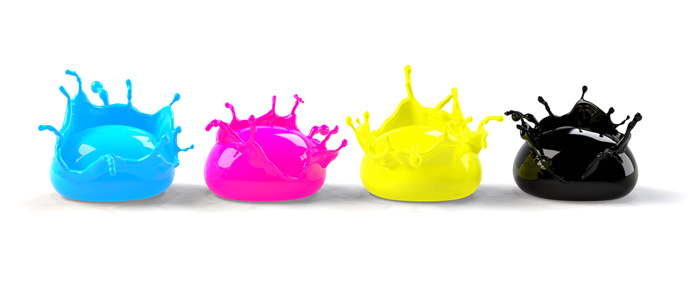 If you are like most independent artists and you cannot afford professional graphic designers to create your posters, look at these 10 tricks that allow you to do it at zero cost.
If you are looking a leading provider of printing services to help you you establish your brand, here at Morning Star Press you will find more than 50 years of combine experiences ensuring you have the best and most solid image in your area of business.
Choose a template that fits the style of your band.
Example: if your style is R & B, make it clean and simple. Add clear lines and silhouettes of people, perhaps the moon and stars to help describe the atmosphere of the concert, to capture the interest of consumers that could be your audience. On the other hand, a punk rock band would use broken or deformed typography, graffiti and a more grunge global look.
Consider using a black background.
Although the bright colours attract attention, in the majority of flyers that I have used for my band, a black background predominates. A black background is elegant, clean, and always looks professional, especially in music. It's the same with flyers for DJs and bars. Think of what most bands put behind them in a live concert. A black cloth. It is the same idea. Add bright lights and large and striking letters to put the public's mind in concert mode simply by looking at an ad before even attending the event. They will be more willing not to leave things half-hearted and attend the concert.
The selection of images and their treatment can work or ruin your poster.
The templates of a single image are less messy. Choose between a large image that draws attention dominating the poster or a small image surrounded by a lot of white space that causes the curiosity of the reader.
With the effects of scratched edges, dyes, torn paper, black and white, investment filters and sepia effects, you can make the whole poster look much more professional in a matter of one click.
Flyers and vintage air announcements are very popular, the look 1950s-70s with smooth backgrounds of old paper or backgrounds of vivid or discoloured colours, bold print and 1 to 3 simple photos of the bands. Add your group photo stained yellow or with an old effect to make it look as old as your grandmother's birth certificate.
Do not forget important details such as date, place, price of the ticket
BUT do not put the price of the entry so visible that the design is eaten. Put it somewhat smaller and towards the bottom of the flyer, since normally people will look it up and down. An expensive and visible ticket price can make people refuse to go.
Remember to always put the websites or social networks on the poster, including the icons of social networks helps to bring the attention of those who see it to your page, more views = more likes = more public = more presence = closer to success.
Includes an incentive in each concert announcement
Think of something that goes beyond the discount for early purchase, such as a free raffle to win an autographed item, a drink ticket, a discount on food, anything that helps show the connection between the band and the establishment / room / The event helps connect the audience with the event or site as well as with the band. Which means they'll be more willing to tell your friends, like your page and go back to that particular site.
Create a good disposition toward your band by making donations
If you usually help NGOs or do charity, you have a great way to announce your concert to get more positive feedback. Anyway, you are going to donate, so why not involve your band as a collaborator of some foundations. Example: a drawing of a donation basket for breast cancer in October, during the month of breast cancer awareness. Highlight your cause on the poster of your event.
Always use the holidays as an added attraction
People like winks. If it's Halloween, dress up and announce a costume contest. The same with other parties. Give more reasons to go to the event. And make your poster more festive!
Resize your poster design to share it on social networks
Post the poster on FB, Twitter, Instagram and any other social network your band uses.
Publish it on your FB page and create an FB event. Remember to make it a public event. Help anyone looking for you to easily know who you are and when your next concert is scheduled. Do it at least a week in advance, and have all the members of the band, family and friends invite everyone on their list. It's a bit tedious, but it's worth it.
Earn audience by getting the room to publish the image in their social network accounts.
THIS IS OBLIGED. The halls have to know that they should promote the concert too, and maybe they need to remind them. Do not cut yourself. Many times, it has happened to me that a place has simply forgotten to give the news, or the information they give is wrong. Errors that I could correct talking to the room.
Also think with the room advertising ideas that can be attractive.
Do not forget the press.
Most newspapers and local radio and TV stations have a "culture and entertainment" section or an activity agenda. They usually also have an FB page. Go to them and ask how you can share your FB publication (and poster) with your audience.
Contact us today for more information and make a top brochure with the help of true professionals with a lot of time offering excellent services to Australian businesses.