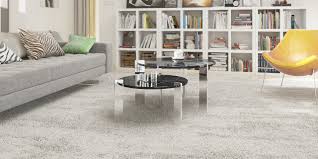 The main fear of people when thinking about buying a carpet is about cleaning and maintenance, this makes them opt for conventional or wooden floors. But having carpets at home is not as complicated as it seems and can be done without investing much time or money.
The carpet acts as a natural filter by keeping dust particles away from the breathing zone. That is, the dust is trapped in the carpet, preventing the dust particles from rising when walking. On the other hand, with other hard surfaces when we walk, we raise particles of dust which, when breathed, can cause allergies.
It is important to know that a clean, dry and well-maintained carpet improves the quality of the air, as it traps and immobilizes potential particles that cause allergies.
Texture is the basic element through which we create multiple impressions, harmony, balance, design, comfort. Its expressive character depends on the curl that arises from the fabric; Whether shaved or crafted at different levels, with uniform or combined knotting, the combination in curl and shaving fabric design is the essential detail to achieve surprising decorative effects and special qualities for the different types of use that each rug offers.
Find top quality carpets here at Knox Carpets, we provide second to none products at excellent prices.
1.- Cost / benefit
There is a myth that carpet is an expensive product. Perhaps it was true before, when wool and jute were the fibres most used in their manufacture. However, with the technological advances of synthetic fibres, carpets are currently the most economical and elegant options for floor covering.
2.- Variety of styles
The beauty and versatility of carpets are a popular choice among architects, designers, decorators and real estate owners. The decorative possibilities and drawing options are immense due to the wide variety of colours and textures available. In addition, the softness, elegance and comfort make the carpet the ideal covering for all areas of the house.
3.- Less dust
Carpets have excellent properties to retain dust. As the dust is deposited, it is retained between the fibres until it is sucked and completely removed from the environment. Therefore, in carpeted environments there is much less dust in the air than in places covered with hard floors.
4.- More security
Carpets are soft and offer a safe and non-slip surface. According to statistics on accidents in the home, the number of injuries caused by slips or falls on hard floors is higher. Therefore, it is recommended to choose a coating that offers protection and minimise the risk of contusions caused by these types of eventualities, such as carpets.
5.- Better insulation
The surface and secondary base of the carpet act as thermal insulators. In case of climatized environments, the synthetic fibres store small amounts of air that retain the temperature for a longer time, providing lower energy consumption, making it the best floor covering, the most comfortable and pleasant.
6.- Comfort
Professionals agree that the carpet is the ideal coating to minimise the stress that the body suffers when walking on hard floors. They recommend that carpets be placed in homes to lessen common problems, such as pain in the back and joints. In addition, the effects of walking barefoot on a carpet are equivalent to the effects of a massage.
7.- Satisfaction guarantee
With the technological advances of fibres and modern construction methods, most carpet manufacturers offer guarantees that provide the consumer with one of the most important values ​​in decoration: absolute tranquillity. Therefore, you can carpet your house with confidence. Regardless of the colour, style or texture you choose, you will surely be making an excellent investment in the beauty and warmth of home.
8.- Better acoustics
An important benefit of the carpet is its intense acoustic insulation property. Undoubtedly, carpeting is the best way to absorb noise and create a relaxing atmosphere with high sound fidelity. The carpet eliminates almost all the noise of impact, since the noises are immediately absorbed, which ensures that they present half the intensity that in environments with other types of floor. Audio lovers and home theatres also prefer carpeted environments because that results in a balanced and harmonious sound.
9.- Installation and easy maintenance
The carpet is a practical coating, resistant and durable, has a surface that does not scratch or splinter. Its installation and cleaning is easy and requires minimal maintenance effort. The cost to maintain your carpet is relatively low compared to other types of coatings.
10.- Allergy
In addition to retaining the dust, which means more practical cleaning, the carpet is more hygienic than other kinds of floor where the dust acts as a carrier of microbes and bacteria. Several investigations have verified that carpets do not provoke allergic reactions. Therefore, carpets are perfectly appropriate for people suffering from allergies caused by mites.
Types of carpets
Chinese rugs: With floral motifs and made with silk thread are showy but its price is high.
Spanish rugs: These rugs are made with artisan methods, bucolic drawings and modern styles.
Carpets of vegetable fibres: The most used are coconut, sisal, seaweed and jute, thanks to its good relationship between texture, strength and price. You will find them in their natural tone – easy to integrate in any environment – or dyed in striking tones. If it is dark or coloured, it should be protected from the direct sun. They are porous and you have to vacuum them often so they do not accumulate dust.
Long-haired wool rugs: It is an insulating material that withstands wear and does not produce static electricity, provides warmth in cold climates and has a soft touch. They are fluffy models, full of topicality. Its great disadvantage is that cleaning them thoroughly is a heavy and complicated task, since you have to pass the vacuum between your hair.
Short-haired wool rugs: In addition to the advantages of this material – repel stains, it is resistant and insulating – short-hair models are easy to maintain vacuuming is sufficient periodically. Wool carpets are still one of the most expensive options. They can include in their composition a percentage of nylon that makes them more durable, but more dirty.
Carpets with author's designs: With a design carpet you will put a note of style in your decoration. Keep in mind that, for its drawings and colours, it will noticeably mark the style of any environment. It is important to place it under light furniture, to appreciate its design well. Beware of large prints, they can recharge the environment.
Knox Carpets is a business dedicated to providing carpets and flooring of a second to none quality and improve cosiness and decoration in your house or building.