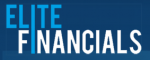 We all know that starting a business is a huge job. It is definitely a time-consuming task, takes a lot effort and money. It is a stressful endeavour and finances are likely to be tight, meaning you will want to keep outsource costs to a minimum in order to give your business the best chance for sustainability and long-term success.
Bookkeeping is an essential part of running a business. It is the recording, analysing and interpreting of all financial transactions of your business. It is important because, with any businesses, there are expenses that you need to keep track of so you know that you're spending on and what you can cut down on to effectively manage your finances. Bookkeeping can be time-consuming that no one really wants to do, but neglecting the issue can lead to some serious repercussions.
Outsourcing your bookkeeping maybe something that you may have not yet considered for your business. There are many benefits to outsourcing your bookkeeping especially if you are trying to minimise your expenses. For the most part, most business owners  outsource just want to hire someone else to do it and not have to think about it themselves. It is a great way of getting an expert from outside your business to deal with a specialist task. Overall, outsourcing is an affordable way to significantly reduce your workload and give you one less thing to worry about so you can get on with running your business.
Outsourcing bookkeeping benefits
As a small business owner, you could try and handle all of your company's accounting work, but with every other aspect of your business you will need to tend to, everything may get a little overwhelming. Doing your accounting yourself maybe the cheapest option, however, it may be more cost-effective to have it outsourced. Here are some benefits to outsourcing your bookkeeping:
1. More time
By doing so, you will free up valuable time that can be used into bettering your business. Instead of spending late nights doing bookkeeping tasks, you will have the time to pursue other business opportunities. Having your own bookkeeper onsite can also lead to a conflict of interest.
2. Save money
Outsourcing your bookkeeping is the most cost-effective solution. You are letting an expert take on the task that you need to get done. You will save a significant amount of money as you will not have to pay a full-time or part-time wages and benefits to an employee.
3. Consulting with an expert
By outsourcing your bookkeeping needs, you will be giving the task to an expert who will be up to date on regulatory requirements to ensure the job is done correctly. You will be putting your finances in the hands of a highly skilled professional, making your job a whole lot easier and effective.
4. Team staff of bookkeepers
When you outsource your bookkeeping, you are giving your financial records to a team of bookkeepers. These skilled workers check and double-check each other's work to ensure that you receive the best service possible.
Elite Financials
If you're looking for reliable and quality bookkeeping services, at Elite Financials, we have got you covered. From small to medium sized businesses, our onsite or remote bookkeeping services partner you with a professional and qualified bookkeeper, trained in certification and compliance. From data entry, cash flow management, budgeting and more, let us fulfil your bookkeeping needs today!