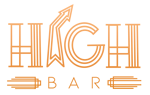 The Tusk High Bar has a full refund policy if due to Government restrictions, there are no suitable dates available for our clients.
In responding to the crowd gathering announcement that the Government have put in place in relation to the hospitality and club industry. All our staff are required to be vaccinated.
Due to the size of our venues the High Bar management will be able to control all our functions within the bounds of the legislation. We have two rooms with a capacity of 50 for the Gallery Room and 100 in the City Room so between the two we can continue with the events.
As always as a precaution, we will conduct our operation with the safety of our staff and customers at its foremost. You may see us wearing clear health visors during our operation to minimise the transmission of the virus but we will still be dressed in formal attire.
This is a new test for our companies but we are determined to do everything we can to celebrate life as we have always done but to do it in an intelligent and pragmatic way.